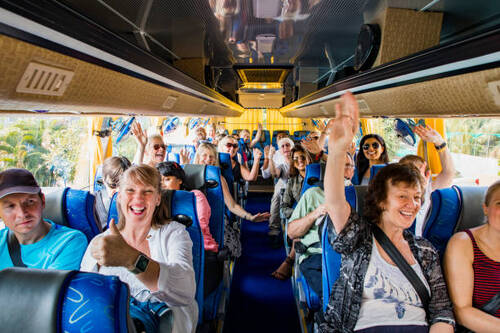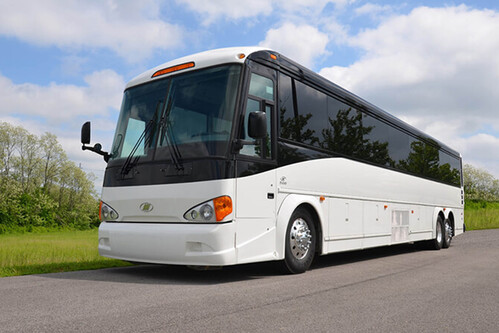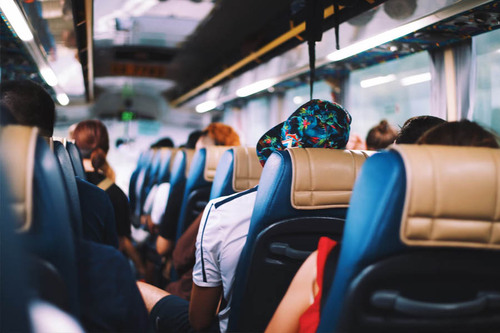 A premium charter bus rental awaits you for your next group trip from or to Oklahoma City, OK!
There is something amazing about group outings, and if you want to improve the next one even more, our charter bus rentals in Oklahoma City, OK, are the best option. Our charter bus company in Oklahoma City has been in the group transportation business for so many years that we have become the finest in the area. If you want a reliable and safe bus charter to be your conveyance for your next vacation, we are the ones you can trust. We are professionals when it comes to our job, and this means that we will take care of every single detail regarding transportation logistics. Your itinerary and times will be followed to the letter so that all of your plans turn out as you expected. Each of our buses has these standard premium amenities that guarantee a pleasant ride. The moment you get on the bus charter, you will be welcomed by its clean and fresh interiors, where there is room for everyone. When the journey begins, you will appreciate the comfy and ample reclining seats where you will be able to relax and even take a nap. And the best of it all is that you won't get bored at any time thanks to the many bus charter entertainment commodities. The TVs with DVD players and the onboard WiFi will grant you diversion because you can watch movies and be online. And for your comfort, you won't have to carry your baggage with you because of the large luggage storage. All this grants you a comfortable ride, so you are rested when you arrive. Our group transportation services in Oklahoma City, OK, are suitable for all occasions involving many people. Meaning that you can contact us if you have forthcoming school field trips, group outings, high school seniors, or sporting events. But we also can provide you with a bus charter for an elegant event at the Rose Briar place, like your wedding party, to carry the guests. As you see, you can have our private transportation service for any possible situation, just tell us about your plans and we will make it real. Call us for a free quote on a charter bus rental service, and our reservation specialist will provide all the information you want. Make the bus charter booking immediately and get the perfect charter bus in Oklahoma City, OK, so your next group outing becomes something special!
Choose us for a first-rate charter bus rental in Oklahoma City, OK, and live a fantastic experience!
Oklahoma City, OK, is a great destination for both locals and tourists. For locals, although they live here, something new is always going on. And for tourists, because Oklahoma City hosts many amazing things and activities that nowhere else can you find. If you want to seize your time to the fullest in your next vacation and stay here in Oklahoma City, OK, the best option is to have a bus charter as your exclusive conveyance. The high quality of our charter bus services guarantees that you won't have to think again about the transportation logistics from the moment you make your reservation. With our charter bus rentals in Oklahoma City, you will save time and money because we have very affordable rates in relation to quality price. And your schedule will be accomplished, so tell us everything about it, and we will organize it in the best possible way. Among the most popular bus charter locations in Oklahoma City, you will find the National Cowboy & Western Heritage Museum, the Oklahoma City Zoo, the Myriad Botanical Gardens, and Frontier City. You can go to any of these places since our service area comprises from downtown OKC to the city limits and beyond. Thanks to our charter bus rentals, you can go anywhere around Oklahoma City and its surroundings. And suppose you are here because of a business trip. In that case, we also provide corporate transportation to carry you and your team to any of the convention centers in Oklahoma City, OK. Our elegant bus charter large fleet is composed of different types of buses. Depending on the group size, you can have the one that better fits your transportation needs. We have big motor coaches for large groups (up to 50 passengers) and minibus rentals for more exclusive reunions. Call us for the top-notch charter bus services in the Oklahoma City area and improve 100% your next group trip.
Rent a charter bus and benefit from our affordable rates!